A FREE One-Day Online Retreat!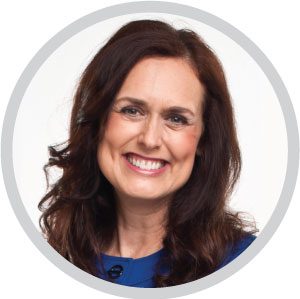 Online registration is now open! Join the Women's Ministries of Spencerville Church for a FREE one-day online retreat on October 10 from 10:00 a.m. to 4:00 p.m. We're pleased to welcome Kandus Thorp, co-founder and former Vice President of Hope Channel, as our keynote speaker. Kandus will share several ways to unlock healthy methods of communication in your everyday life. Her approach is grounded in a Biblical methodology and is sure to bring about a positive change as you interact with others, both online and in person.
During this one-day online retreat, there will be five break-out sessions in which you can participate. Join us for a fun and inspirational mental getaway. Recharge, refresh, and grow with us! If you have questions about the event, please call the church office at 301.384.2920.
Click a link to learn more:
View the Event Schedule
See a list of Breakout Sessions
Virtual Art Show
About Our Presenters
Free Downloads
---
Event Schedule
TIME
Activity
Host/Presenter
10:00-10:15am
Welcome
Prayer
Devotional
Speaker Introduction
Music
Geri Mueller
10:15-11:00am
Breakout Sessions
View our list of presenters
11:15am
Worship Service: "Dynamic Transformational Communication"
Kandus Thorp
12:30-2:30pm
Lunch Break
2:30-3:00pm
Short summaries of our five breakout sessions by the presenters.
3:00-3:40pm
Lecture: "Social Media: Challenges and Benefits"
Kandus Thorp
3:40-3:50pm
Q&A with our Panel
Geri Mueller, moderator
Dinpuii Schaffer
Fylvia Fowler Kline
Lisa Green
Amanda Rodriguez
Marissa Leslie
Eunmee Shim
3:50-4:00pm
Closing Song
Closing Prayer
Closing Remarks

Pr. Kandace Zollman
Geri Mueller
---
Breakout Sessions
Session #1: Media and Salvation History
Presented by Dr. Dinpuii Schaffer
Co-Moderators: Phyllis McElmurry and Shyamala Injety
The two most important types of communication are (1) the communication between God and us and (2) the interaction among ourselves as human beings. God has used various media and channels of communication to make contact and interact with humanity. This lecture will explore biblical principles of and guidelines for communication.
Session #2: Community Outreach Using the Internet: Five Projects that Require Little or No Technical Expertise
Presented by Fylvia Fowler Kline
Co-Moderators: Mara Roman and Blossom Gantt
This presentation provides an overview of how to use existing social media and communication platforms to connect with people in your community. It also includes step-by-step instructions for five easy projects that are either no-cost or low-cost. With this presentation, you will be able to start an outreach project right away. Team up with a few friends or go solo!
Session #3: God Communicating with Us and We with Him
Presented by Lisa Green
Co-Moderators: Kandace Zollman and Mary Berry
This presentation will focus on being aware of our need for God, who tries to communicate with us. When we respond and communicate with Him, our faith will be strengthened, our love to Him increased, and our relationship with Him deepened.
Session #4: Women as Communicators
Presented by Amanda Rodriguez, Esq.
Co-Moderators: Beate Richli and Denise Pfannenstiel
This presentation will relate Ms. Rodriguez' journey from shy college student to effective policy and change maker through the power of prayer and will discuss how women can communicate more effectively in order to be heard in their families, their churches, and in society and also can reduce conflict.
Session #5: Relating in Virtual Environment and Its Impact on Emotional and Spiritual Well-Being
Presented by Dr. Marissa Leslie and Eunmee Shim
Co-Moderators: Elsy Burnett-Schmitt and Carol Strack
COVID-19 thrusted all of us into virtual interactions at an unprecedented rate. While convenient in some aspects, new environment brings new challenges. How can we strengthen our relationship with families, friends, and colleagues to stay well together emotionally and spiritually in this new environment?
---
Virtual Art Show
As the topic for the day is about media and communication we would like for you to participate by sharing with us your own art work, such as painting, photography, craft, a musical composition or a recorded musical piece for voice or any instrument or a piece of literature (like a poem).
---
About Our Presenters
Kandus Thorp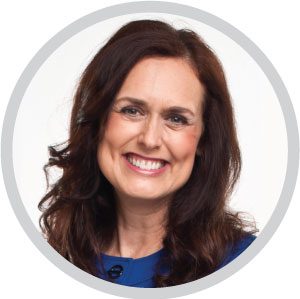 Kandus Thorp is passionate about evangelism and best known for her role, alongside her husband Brad, as co-founder of the Hope Channel television network. She has travelled extensively around the world, visiting and working in nearly 70 countries. Kandus is an experienced communicator, while at Hope Channel, seven Telly Awards were awarded to Kandus and her production teams, recognizing their creative excellence.
As a public speaker, Kandus has inspired audiences with stories of God's miraculous intervention in very challenging circumstances. Her sincere and genuine love for Jesus is contagious. She is known for authentically refreshing and simple Biblical approaches to practical daily living.
Dr. Dinpuii Schaffer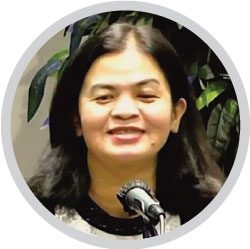 Dinpuii Schaffer studied at Spicer Adventist University, Andrews University, and received her Ph.D. in biblical studies from Adventist International Institute of Advanced Studies (AIIAS, Philippines). Having finished her education, she served as a professor for New Testament Studies in the school of Religion at Spicer Adventist University and as Director of the Ellen G. White Research Center of the Southern-Asia Division of Seventh-day Adventists. Before coming to the USA, she was also a member of the Biblical Research Committee of her home division. One of her articles entitled "The Abuse of Bride-Price and Dowry" will be published by the Biblical Research Institute of the General Conference in its series on Marriage, Sexuality, and Family. She is married to Andy Schaffer and is mother of two sons, Jeremy and Andrew. Currently, she is involved with a GC committee and with teaching and preaching ministries at Reaching Hearts International Church in Laurel, MD.
Fylvia Fowler-Kline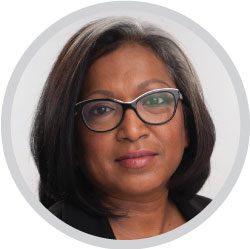 Fylvia Fowler Kline is the manager of VividFaith, a new service of the Adventist Church that will launch to the public in 2021. VividFaith is an online platform that connects people to service opportunities. Fylvia has served the Adventist Church in the areas of stewardship, education, communication, and marketing. Along with her husband and children, she was also a missionary in Nepal at a time when it was illegal to proselytize. There she learned first-hand the value of friendships and community outreach when sharing one's faith. In her personal life she is passionate about finding new ways to share her faith. She enjoys helping churches find creative ways to be relevant in their communities.
Lisa Green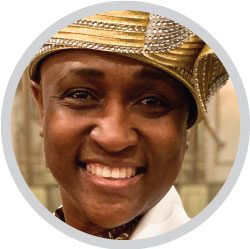 Lisa Green is a native of Jamaica and enjoys sharing the gospel with other people. She has preached in many churches and filled various leadership positions such as Elder and Prayer and Women's Ministries Director. In May 2017, she completed a Masters in Pastoral Ministry degree at the Theological Seminary of Andrews University. Currently she works as a Registered Nurse in a Baltimore hospital. Last year she served as a speaker at the Women's Ministries Retreat of the Chesapeake Conference of Seventh-day Adventists.
Amanda Rodriguez, Esq.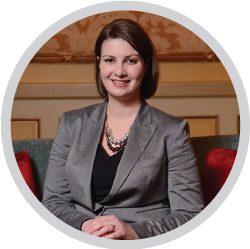 Amanda K. Rodriguez, Esq. received her Juris Doctorate from the University of Baltimore School of Law in 2007. Subsequently, she wrote numerous articles on human trafficking and domestic minor sex trafficking and worked in different capacities related to human trafficking. As Chief Counsel for Policy and Legal Advocacy at the SAFE Center at the University of Maryland she is also currently the Co-Chair of the Legislative Subcommittee for the Maryland Human Trafficking Task Force. She has received numerous awards for her work and special recognition from the Baltimore U.S. Attorney's Office for her successful prosecution of traffickers involved in child exploitation and her commitment to human trafficking survivors. She is also actively involved in the Church's "EndItNow" initiative against domestic violence. Married to her husband German, she has two children, Lucy and Ben.
Dr. Marissa Leslie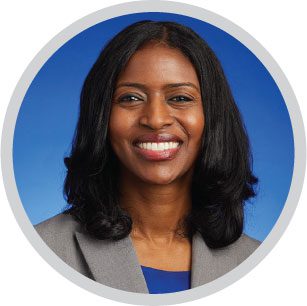 Marissa Leslie is the System Medical Director of Psychiatry for Adventist HealthCare and a member of its Board of Trustees and also serves as Assistant Professor of Clinical Psychiatry for Georgetown University School of Medicine. She specializes in treating depression and post-traumatic stress disorder in children and adolescents with an interest in immigrant and refugee trauma. She holds a Doctor of Medicine degree from Loma Linda University and is certified by the American Board of Psychiatry and Neurology in General Psychiatry and Child and Adolescent Psychiatry. She is commiWed to providing prevention and treatment for youth mental health conditions. Her goal is to educate people on the importance of attending to their physical and mental health since both aspects of health contribute to wholeness and true healing. She is motivated and supported by her husband and her eight year-old daughter.
Eunmee Shim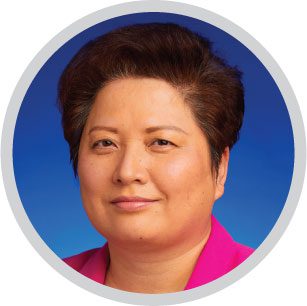 Eunmee Shim, RN, MSN, is currently serving as President of Adventist HealthCare Fort Washington Medical Center and Ambulatory Networks. A graduate of SahmYook University (formerly Korean Adventist University) in Seoul/South Korea and Columbia University in NY, Eunmee has four beautiful children with her husband, Jaebum, and is a proud first-time grandmother.
---
Free Downloads
Select an image below to download one of three free Zoom backgrounds to use as part of the virtual conference! To install your custom Zoom background, see the step-by-step instructions provided by Zoom.