Spencerville members Greg and Amy Whitsett have asked us to convey a "thank you" to everyone who helped them get ready to host an international family recently approved for asylum in the United States. The family, which includes two girls ages 5 and 10, had been traveling by foot for three months before they arrived in Washington, D.C., this week. They're bringing little more than the clothing on their backs and need a full complement of items as they establish themselves in the local area. Spencerville members from our Facebook Community Group jumped in to donate beds, sheets, towels, dishes, kitchen appliances, children's clothing, and so much more!
Below you'll find several pictures of the space prepared for the family, stocked with many of the goods donated. In addition to what's pictured, the family will receive a stroller and car seats for their young children.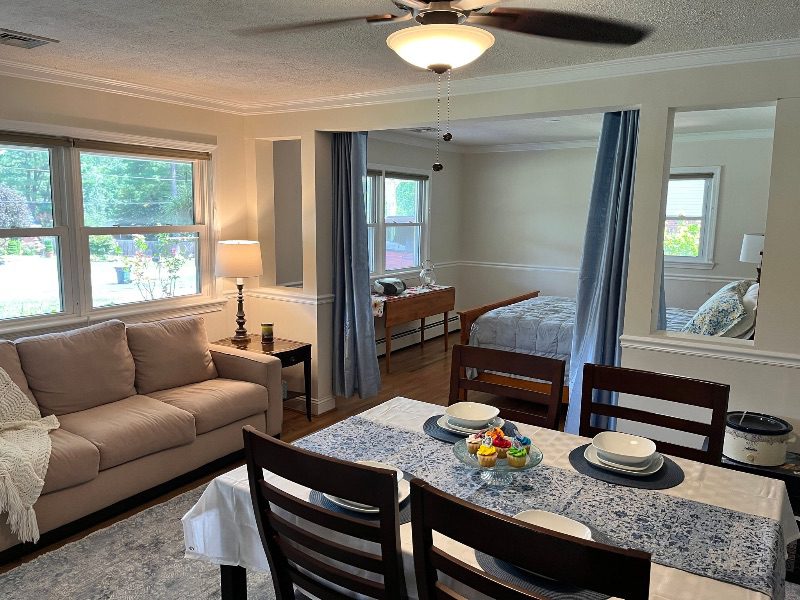 Again, we thank those who have already reached out to help this family. If you are interested in helping, there are still areas in which you can assist or items that you can donate:
Child car booster seat.
Toys, including dolls/dollhouses, legos, bilingual books (Spanish/English), educational toys, etc.
Bicycles or scooters for the girls.
A swing set.
Cell phones for husband and wife for job hunting, appointments, etc.
Occasional transportation help—particularly when Amy and Greg travel for work.
If you're planning to assist with the project, thank you! Please contact the church office to arrange for the delivery of your donations.