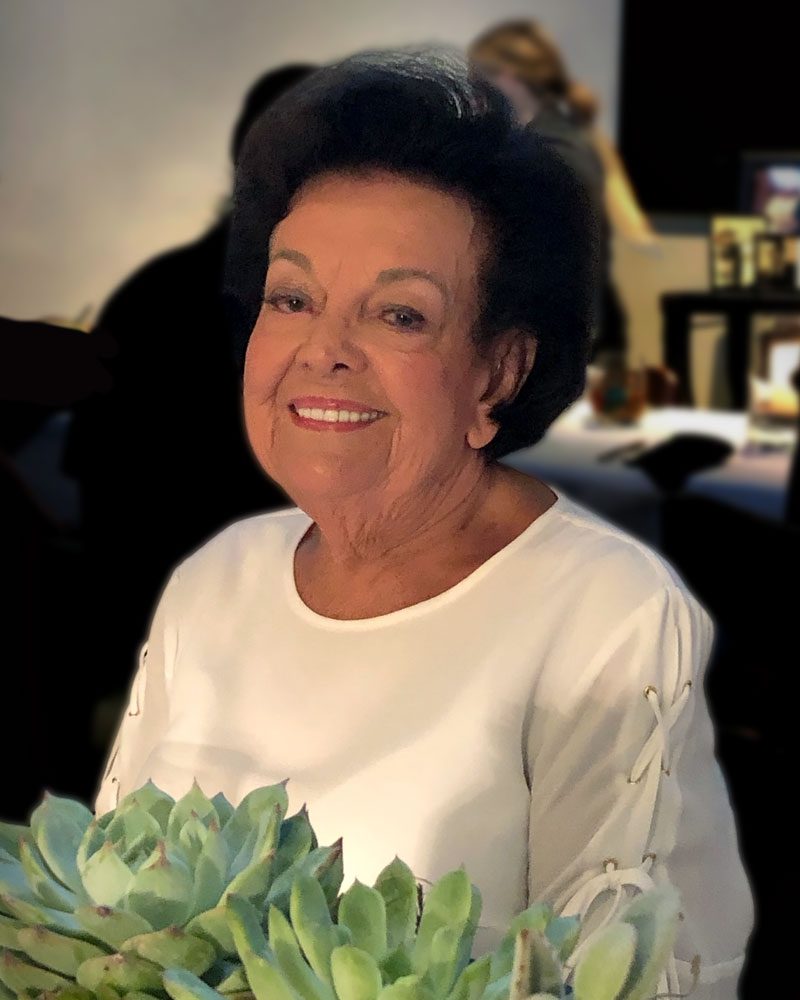 With sadness but persevering hope in the soon return of Jesus, we share that Irene Heine, a longtime member of the Spencerville community, passed away early Monday morning, March 28. She was 93.
Irene was one of eleven children in the Sines family. Her mother died at the age of 33 when Irene was just 13 years old. As one of the older children, Irene shared a large portion of the responsibility of caring for those younger than she. Irene was a hard worker and was never afraid to throw herself whole-heartedly at a task. Although she never received any formal instruction, her skills as a seamstress and gardener were formidable.
Irene married the love of her life in 1948. Joseph Heine was a Marine Corp veteran of World War II. The happy couple moved in with Joe's parents in Silver Spring. It was here they started their family, welcoming son Joe Jr. (also known as Butch) less than 13 months after the wedding, along with a second son, Jimmy, in 1953. Shortly thereafter, Joe Sr. was diagnosed with Multiple Sclerosis, and the family relocated to St. Petersburg, Florida to allow him to recover in a warmer climate. Irene and Joe welcomed Judith, their last child, and only daughter while living in Florida. Though the weather in Florida was warm and inviting, Irene and Joe missed their family in Maryland and decided to return. The Heine family landed in Takoma Park, where they remained for many years. After 45 loving years of marriage, Joe Sr. passed away in 1994.
When it came to her career, Irene was wise and ambitious. She had a keen mind for business and held several different positions until the early 1970s, when she found her niche in real estate sales. It was a perfect fit, and she soared. Irene's daughter Judy Brockett later joined her in real estate, and for 42 years, they worked as a team. Irene maintained an active real estate license up until the time of her passing.
Irene had a gift for service and hospitality. Whether it was the "small" act of privately tucking a few extra dollars into the hands of a student at Spencerville Academy or helping a local family with a meal, Irene had an innate ability to recognize and address needs in a way that made people feel valued while simultaneously preserving their dignity. Helping others was her favorite thing to do.
The word "active" fails to encapsulate the vigor with which Irene lived. Her favorite activities included water-skiing, snow skiing, fishing from her boat in Florida, working in the yard, and riding her stationary bicycle. Irene was faithful with her exercise regimen, riding her stationary bike 6-8 miles a day, six days per week, up until the last few months of her life.
As a member of a large family, Irene greatly valued these relationships. She called them "her greatest earthly blessing." Irene loved spending time with her three children and their spouses, as well as her six grandchildren, and four great-grandsons. Church family was also precious to Irene, first at the Silver Spring Seventh-day Adventist Church and later at Spencerville. She enjoyed serving the church and was involved in many different areas. However, the effort for which she and her daughter, Judy, are probably best known is their decoration of Spencerville Church for the Christmas holiday. If you've appreciated the beauty of Spencerville at Christmas, you've observed Irene and Judy's keen eye for beauty and detail.
In keeping with Irene's wishes, the service will be a small, private ceremony for the family. Please remember the Sines, Brockett, and Cordero families in prayer as they mourn Irene's loss while remaining hopeful for the day of reunion promised when Jesus returns.
The efforts of Maranatha Volunteers International to provide clean drinking water have always held a special place in Irene's heart. So, in lieu of flowers, donations may be made in Irene's memory to Maranatha's clean water wells initiative. Use the link to donate, selecting "Water Wells" from the drop-down menu and entering "In memory of Irene Heine" in the details. Alternatively, you may also mail a check directly to Maranatha Volunteers International, 990 Reserve Drive, Roseville, CA 95678. Please indicate in the check notes that it's in memory of Irene Heine.