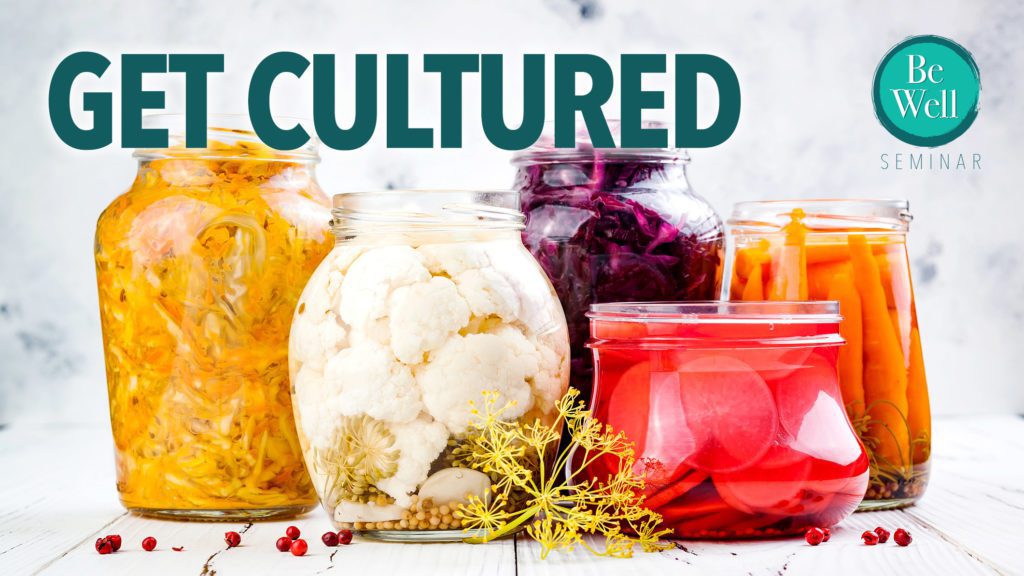 Start 2020 with a commitment to better health! Boost your immune system throughout the year by making healthy and delicious cultured vegetables. Our free "Get Cultured" seminar will show you how!
Spencerville Seventh-day Adventist Church will host this seminar from 3:00 to 4:30 p.m. on Sunday, January 19, 2020, featuring cultured food enthusiast Beate Richli. Beate will lead a live demonstration to show you how easy it is to preserve whole, fresh foods using live cultures.
Space is limited due to the size of our facility! If you're planning to attend, please RSVP here or on Facebook. Unfortunately, we won't be able to accept walk-in registrations on the day of the event.