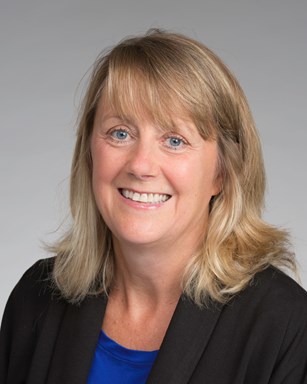 Silver Spring, Maryland—Last Monday evening, April 22, the Spencerville church board voted unanimously to approve the hire of Pastor Kandace Zollman to serve as the Pastor of Nurture and Visitation for Spencerville Church. Kandace will eventually succeed Pastor Gaspar Colón, who plans to retire from ministry at the end of the year. Elder Rick Remmers, President of the Chesapeake Conference of Seventh-day Adventists, led Monday evening's discussion.
Following the vote by Spencerville's church board, Chad Stuart, Senior Pastor of Spencerville Church, said, "I firmly believe that it was the leading of the Holy Spirit that brought Kandace to this position. She is not only well-qualified as a pastor, she is ideally suited for the role into which she is stepping." Pastor Gaspar Colón added, "One always hopes for a successor who will be able to take that which has been accomplished previously and raise the bar to a new level. In my conversations and interactions with Kandace, I'm confident that the Spencerville community is in very good hands."
Kandace is a commissioned minister of the Seventh-day Adventist Church, and most recently served as an associate pastor at the Williamsport Seventh-day Adventist Church near Hagerstown, Maryland alongside her husband, Franke. Earlier this year, Franke accepted a call to serve as the Senior Pastor of the Atholton Seventh-day Adventist Church in Columbia, Maryland.
Kandace holds a Bachelor of Arts in religion from Andrews University, as well as a Master of Science in counseling from the University of Evansville. She has also fulfilled the qualifications for her Clinical Pastoral Education (CPE), commonly known as the certification for chaplaincy.
Kandace will work as the Pastor for Nurture and Visitation on a part-time basis for the remainder of this year and will transition into the role full-time on January 1, 2020. She is scheduled to be installed at Spencerville Church on May 4, 2019.
###
Contact:

Jason Lombard
Pastor for Media & Administration
Spencerville Church
(301) 384-2920 x 123 jason.lombard@spencervillesda.org