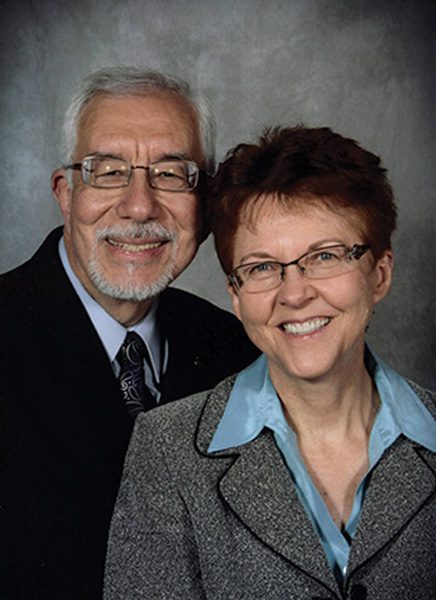 With heavy hearts, we share the news that May-Ellen Colón passed away on Wednesday, August 3, at 9:30 p.m. (CST). She had been hospitalized for many weeks following a severe cardiac episode during the 2022 General Conference Session. She was 73 years old.
May-Ellen spent her life serving the church, both locally and globally. In addition to her formidable roles as a department director at the General Conference, May-Ellen also held a doctoral degree in philosophy. However, the life roles she most cherished were that of mother and grandmother, along with wife and ministry partner to Pastor Gaspar Colon. Gaspar served as our Pastor of Nurture and Discipleship at Spencerville from February 2017 until his retirement in January 2021. While at Spencerville, Gaspar and May-Ellen participated faithfully in our local Community Services ministry—a ministry for which May-Ellen also served as chair. Pastor Gaspar once shared that he considered the ability to minister alongside May-Ellen, and later as a family, to be one of the great privileges of his ministry career. A great majority of the ministry roles to which Gaspar was called found them serving side-by-side as a couple.
During a recent visit to Spencerville, Gaspar expressed his appreciation to several pastoral team members for the enormous outpouring of support for him and his family following May-Ellen's hospitalization. The personal notes, phone calls, and text messages meant a great deal to him. He also appreciated the financial support that this church community provided to help offset the considerable expenses from living in St. Louis while May-Ellen remained hospitalized for many weeks.
May-Ellen is survived by a brother, her husband, Pastor Gaspar Colón, daughter Sara-May, son Ivan and his wife Crystal, and three grandchildren.
Please continue to remember the Colón family in prayer. We will share additional information as it's available.