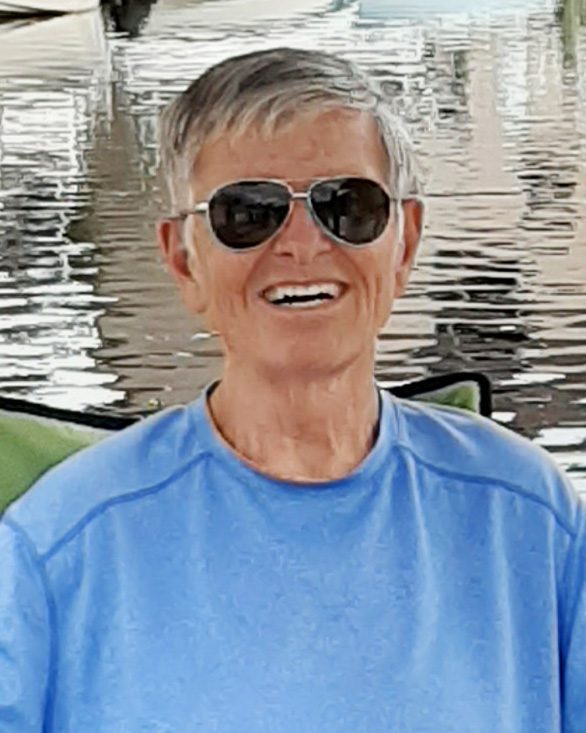 It is with sadness that we share the passing of long-time Spencerville Church member, Art Fuller. He passed away peacefully at his home in Silver Spring, Maryland on March 19, 2021, with family by his side. Art was 78 years old.
Service Information
Services will be held at 4:00 P.M. on April 10, 2021, in the sanctuary of the Spencerville Seventh-day Adventist Church. A repast will be held immediately after the service on the lawn at Spencerville Church. Due to county-imposed restrictions on indoor gatherings, the family is requesting an RSVP for the memorial service as in-person capacity is limited.
Memorial Service Livestream
About Art
Art and the Fuller family began attending Spencerville Church in 1987. Art cherished the friendships he made during his time at Spencerville. He held many roles over those 34 years, cherishing his time as a Pathfinder counselor, a greeter, a deacon, and a treasury assistant. Art was especially grateful for the support he received from his church family during the last few years of his life as he battled cancer. He would often express to his wife, Rita, how much love he felt from his church family. Art was buoyed by all the fervent prayers that were offered on his behalf, and all the kind words that were spoken to him. Although last year was particularly difficult, Art's spirit was invigorated by his Zoom Sabbath School class. He and Rita even taught the class on occasion.
Art was born in 1943 in Passaic, New Jersey. He grew up in Bergen County, where he was an altar boy in the Episcopal church. Art did not become an Adventist until 1970, after being introduced to the faith by his wife Rita, whom he married in 1968. After earning a bachelor's degree in Math Education from the University of Maryland, Art went on to get an MBA from Andrews University. During his career, he worked as a teacher, an accountant, and a computer programmer.
While attending Spencerville, Art worked as a software developer—first for the General Conference of Seventh-day Adventists, and later for the Adventist Development and Relief Agency (ADRA). Art found joy in his work for both organizations, but what he truly treasured were his colleagues, whom he loved and admired. After retiring in 2006, Art continued to use his formidable financial talents in service to Spencerville Church as well as Spencerville Adventist Academy.
Art had many interests. He loved thinking about mathematics and numbers, pondering their relationship to God's divine order. He was an early adopter of the personal computer, learning to program in the era of punch cards. Art loved sitting on his porch in Bayville, New Jersey and gazing at Cedar Creek. He enjoyed going to the store with his wife Rita, working on DIY projects with his sons, and visiting with his granddaughters. Art was friendly, funny, kind, and humble. He will be greatly missed.
Art is survived by his wife Rita, sons Bryant and Robert, daughter-in-law LaVonne, and granddaughters Brynlee and Brielle.