Silver Spring, Maryland— On Wednesday, September 9, the Spencerville Seventh-day Adventist Church Board, Elders, and pastoral staff met via Zoom to interview Pastor Matthew Piersanti. Following a 75-minute conversation with Matthew and his wife, Amy, the board voted unanimously to recommend Pastor Piersanti for a position as the Pastor for Youth and Young-Adult ministry. Chesapeake Conference President, Elder Rick Remmers, led the evening's discussion.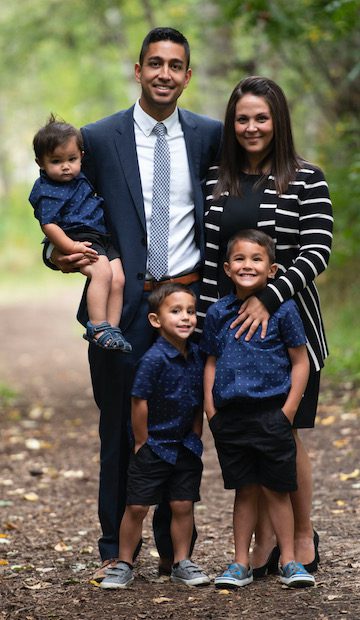 After taking a few days to pray over the decision, Matthew has accepted the call to Spencerville, and the family has started to plan their transition. "I sense a very clear calling from God to continue my work in youth ministry. It was evident throughout the interview process."
As ever, my goal remains to help young people establish a loving relationship with Christ and find their identity within the Seventh-day Adventist Church. I'm excited to continue my ministry at Spencerville!"

Pastor Matthew Piersanti
Chad Stuart, Spencerville's Senior Pastor, noted, "It was God's leading that brought Matthew's resume to my attention. Our committee spoke with several qualified candidates before we met with Matthew. However, after our interview with him, subsequent conversations, and an appeal for two days of prayer, the search committee, the pastoral staff, and I felt that Matthew's gifts, experience, and approach to ministry would make him a great fit here at Spencerville."
Matthew is an ordained minister of the Seventh-day Adventist Church and has served the church for ten years. He currently holds the position of Youth Pastor at the College Heights church on the campus of Burman University (formerly Canadian Union College). Before that, Matthew served four years as the Associate Youth Pastor of the Calgary Central Seventh-day Adventist Church. After completing high school at Shenandoah Valley Academy in New Market, Virginia, Matthew continued his education at Southern Adventist University, graduating in 2010 with a degree in theology. After five years in ministry, Matthew returned to school, earning a Master of Divinity degree from the Seventh-day Adventist Theological Seminary at Andrews University.
Amy holds a Bachelor of Business Administration and most recently worked in Human Resources before transitioning to a role as a stay-at-home mom to the three Piersanti boys; Evan, Aiden, and Lucas.
The Piersanti family is planning their transition to Maryland in November.