[et_pb_section fullwidth="off" specialty="off"][et_pb_row make_fullwidth="off" use_custom_width="off" width_unit="on" use_custom_gutter="off" padding_mobile="off" allow_player_pause="off" parallax="off" parallax_method="off" make_equal="off"][et_pb_column type="4_4″][et_pb_text admin_label="Text" background_layout="light" text_orientation="left" use_border_color="off" border_color="#ffffff" border_style="solid"]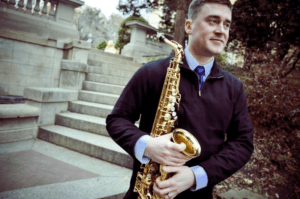 We began our Fall 2014 season with a concert by classical saxophonist Jonathan Yanik and pianist Joy Mentzel.
Jonathan is a versatile and enthusiastic musician who performs Saxophone, Clarinet, and Flute in many different musical settings including Orchestra, Jazz Band/Combo, Chamber Music, Rock, and Pit Orchestra. Before moving to the Washington area, Jonathan worked as a musician in the Queen's room Orchestra, playing Jazz, Dance band, and Popular styles aboard the UK owned Cunard Cruise Lines Queen Victoria. He has also been successful in competitions, most notably winning the Grand Prize in the Heida Hermanns International Woodwind Competition in 2008. Jonathan has commissioned and premiered a number of new works for Saxophone, and is leading a consortium for a new Concerto by David Biedenbender in January 2013. Jonathan is currently the Principal Saxophonist of the United States Navy Band, the premier Wind Ensemble of the US Navy.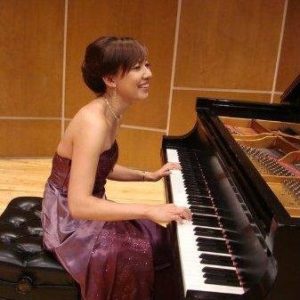 Pianist Joy Reeder Mentzel has performed throughout the United States and in Poland and Japan, appearing as a solo and collaborative pianist. These include appearances with the Fort Wayne Philharmonic, solo recitals at the Chicago Cultural Center, the Chicago Athletic Association Rising Star Series and the Steinway Young Artist Series, among others throughout the United States. She has also played with the Washington National Opera Orchestra at the Kennedy Center in Washington, D.C. as an orchestral pianist.
[/et_pb_text][/et_pb_column][/et_pb_row][/et_pb_section]