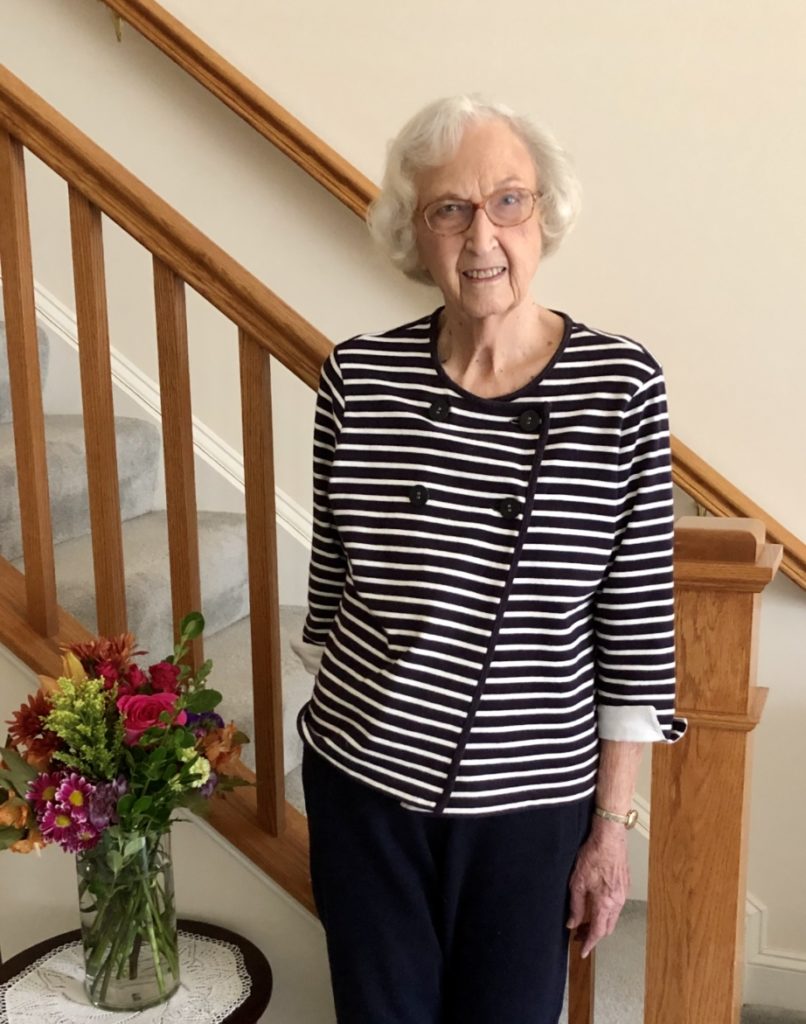 With incredible sadness, we share the news that Betty Lou Anderson passed away on Sunday, September 11, 2022. Betty Lou was a lifelong member of the Seventh-day Adventist Church and loved the Lord. No matter where she lived, she was an active member of the local church, serving in various positions. Most recently, she devoted her time and talent to the KIS (Keep in Stitches) sewing group at the Spencerville Church. She enjoyed meeting with her good friends in this group while making baby blankets, hats, and pillowcases to be given to those in need.
Betty Lou and her husband, Ron, moved to the Laurel area in 2007 to be closer to family and grandchildren. She made quick friends with connections she made at the Spencerville Church. Betty Lou treasured these friendships. She particularly enjoyed participating with a group of women who played the card game "Hand and Foot" on a regular basis. Betty Lou always smiled as she recalled the fun times spent in the company of friends.
Betty Lou had a fulfilling career in nursing, both clinically and in nursing education. She served as the Level One chairperson, coordinating the curriculum for all freshman classes in the nursing program at Lankenau Hospital in Philadelphia, Pennsylvania. Betty Lou loved her work and students, some of whom became lifelong friends!
Betty Lou loved her family with all of her heart. They also loved her immensely. She was married for 60 years to the love of her life, Ronald Anderson, who predeceased her in death. She was beloved by her three children, Donald Anderson (Martha), Susan Cinotti (John), and Sally Linzau (Haryl). Betty Lou was the light of her five grandchildren's lives. They already miss her tremendously; Tayler Fischer (Bradley), John III, Griffen Cinotti, Jason and Amanda Linzau, and one great-grandchild whom she adored beyond words, Bryson Thomas.
Betty Lou will be greatly missed by all that knew and loved her.
A memorial service for Betty Lou will be held at the Spencerville Seventh-day Adventist Church on Wednesday, September 21, at 2:00 p.m., with refreshments to follow in the Fellowship Hall.
—
The Keep in Stitches ministry of Spencerville Church is a cause with which Betty generously shared her time and resources over the years. Keep in Stitches provides hand-sewn and knitted goods to local hospitals, women's shelters, and many other organizations that serve people in need. Those who wish to make a gift in Betty Lou's memory are asked to contribute to the Keep in Stitches ministry. Checks should be payable to Spencerville Seventh-day Adventist Church, 16325 New Hampshire Avenue, Silver Spring, Maryland, 20905. Please mark "Keep in Stitches" in the notes.