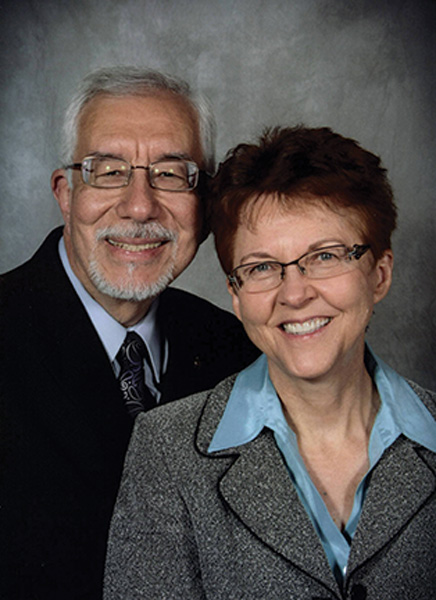 As of 5:00 p.m. on Friday, June 24, 2022, we're pleased to share that through the generosity of this community, we've raised over $3,000! Thank you!
—
On Sabbath, June 11, May-Ellen Colón collapsed from a severe cardiac episode at the General Conference Session. She was without oxygen for several minutes before they could restart her heart.
May-Ellen is stable but remains unconscious at a hospital in St. Louis, with Gaspar faithfully by her side.
Many far and wide have inquired as to how they can help.
Below you'll find two ways to support the Colón family during this challenging time:
How Can We Help?
Through Prayer
The Colóns left a lasting mark on the Spencerville community. The most important thing each of us can do is to continue praying for May-Ellen. The situation is very serious, and it will take a miracle for her to recover. Thankfully, we serve a God who a capable of this and more! Please pray for:
May-Ellen to be healed
for Pastor Gaspar
their daughter Sara-May
their son Ivan, his wife Crystal, and Gaspar and May-Ellen's grandchildren
Through Donations
Due to May-Ellen's indeterminable prognosis, the doctors have informed Gaspar that he will need to remain in St. Louis for an extended period. To help Pastor Gaspar during this time, we invite you to help provide for his housing and transportation expenses that are required for him to stay with May-Ellen in St. Louis. To facilitate this, we've established a fund where donations you may give through the church, and 100% of the money received will go directly towards Colón's family expenses.
Make a Donation