Like many of you, we're looking for safe ways to gather together for worship. After the success of our outdoor worship services, we wondered if we could adjust slightly so that people could remain comfortable by staying in their vehicles and listening to the service through the radio. The drive-in worship service was born!
We invite you to join us for a drive-in worship service to be held at the church, weather permitting, on Saturday mornings at 11:30 A.M. We once again plan to hold these services on a weekly basis.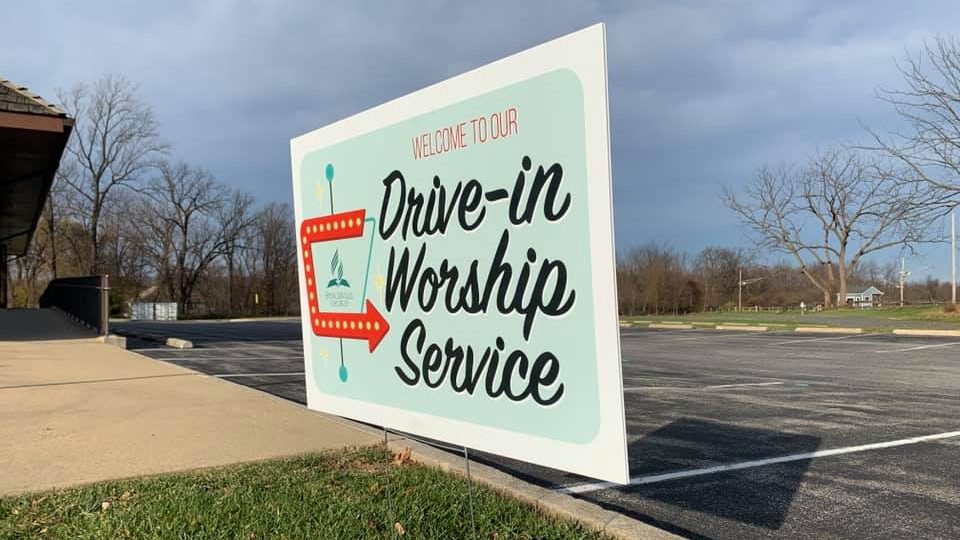 What can I expect at a drive-in worship service?
If you've attended a typical worship service, you'll recognize much of what happens during a drive-in service. Expect the service to last approximately 45-50 minutes in length. It typically includes scripture, responsive readings, musical selections, and a full sermon.
As there are many details surrounding a service of this nature during the pandemic, we ask that you please read the details below thoroughly before completing the sign-up process.
What do I need to know to attend?
A sign-up process is required to stay within county guidelines, regulations, and best practices.
Masks will be required while on campus, and we will practice physical distancing.
There will be no live stream video broadcast of this service. This service takes place in addition to our regular online broadcast on Sabbath mornings.
As it's an outdoor drive-in service, we encourage you to dress comfortably.
What about parking and seating?
To ensure that as many people have an opportunity to attend the drive-in service in the way they're most comfortable, we have two options for attending:
Drive-in Worship: For those uncomfortable with the idea of sitting in the congregational area, we will also broadcast the audio from the service over a low-power FM frequency. A dedicated parking area will be provided in the lower and grass parking lots behind the church. Note that aside from visits to the restroom, guests who opt to participate in the drive-in worship service will need to remain in their cars to allow us to comply with state and county regulations.
BYOC (Bring Your Own Chair) Seating: You are also welcome to sit outside, immediately adjacent to your vehicle, as long as social distancing is maintained. Should you choose this option, please note that you will need to bring your own chairs.
A bulletin/order of service is available for download on the sign-up page. Please plan to print a copy to bring with you as we are unable to supply printed copies of the order of service or hymnals as part of the service.
TUNE YOUR RADIO TO 90.5 FM WHEN YOU ARRIVE AT THE CHURCH.
We appreciate your help as we work to ensure the continued health and safety of our community as we come together to praise our Heavenly Father through these drive-in worship services!