May 28, 2020 – With the Maryland government continuing to loosen restrictions for religious organizations, what is the status of in-person worship at Spencerville Church? In this update, Pastor Chad Stuart will share our methods for looking at the restrictions on in-person worship, what it means for the short term, and considerations for worship in the future.
May 13, 2020 – Today, Governor Larry Hogan announced a lifting of the stay-at-home order for the state of Maryland, but with provisions. The immediate provision that applies directly to us is that the governor allowed that certain counties, specifically Montgomery and Prince George's Counties, have the right to determine a timetable for lifting the order. Not long after Governor Hogan's announcement, Montgomery County Executive Mark Elrich released a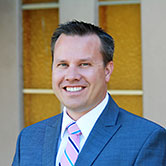 statement indicating that the stay-at-homerestrictions in Montgomery County (where the church is located) would remain in place. This means that we, along with all other churches in Montgomery County, will remain closed at this time.
We recognize that the lifting of the order for the state has rapidly sped up the process for our eventual return to in-person worship services. We perceive that the rules which currently apply statewide will apply in Montgomery County at that time: 50 percent capacity or less, masking, social distancing, and protecting our most vulnerable.
When our church does resume in-person worship services, which could take place at a date sooner than previously presumed, remember that we will gather at Spencerville Adventist Academy. Meeting at the school will be necessary to accommodate the early phases of our platform and organ project. The refurbishment of our pews has also already started. Look for the Weekly Update email on Thursday to contain further information regarding the platform and organ project.
In many ways, reopening will be much more difficult than closing. One thing is sure, we will not take this step until we have adequately addressed the following points:
• We must be able to provide the safest environment possible for all those who attend Spencerville Church worship services, and in particular, the most vulnerable within our community;
• We must operate in compliance with all state and county regulations; and
• We must have a process to facilitate healthy spiritual growth for those in our community, both online and in-person. This includes corporate worship as well as Sabbath School gatherings for people of all ages who may not yet feel comfortable returning to the church building in person.
While the initial planning and conversations are already taking place, I've scheduled a meeting early next week with selected persons from our church and school community to assess the situation and establish procedures for taking the next step in our process as rapidly as possible. Our goal is to keep you informed throughout this process. We look forward to sharing this plan with you at the point of its completion.
Thank you for your patience and prayers as we look forward to the day when we can worship together again face to face!
Blessings,
Chad