Download the Program/Order of Service for the Funeral (1.7MB)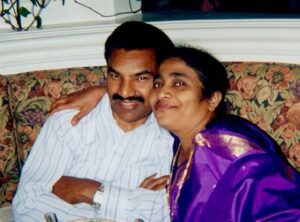 The Rao family is grieving the sudden loss of their beloved father, Nalli S. Krupakara Rao, who passed away peacefully but unexpectedly on October 14. He is remembered as a man of deep faith, compassion, and kindness to everyone he met. Nalli lived a full, active, independent life devoted to his family, finding immense joy in his three grandchildren.
Nalli was the husband of the late Evangeline S. Rao (his college sweetheart who passed away in 2009), father to Dr. Samuel Rao (Anne), Julia Rao Holm (Chad), and Alice Rao, and grandfather to Rachel Rao, Joshua Rao, and Zachary Holm.
Services will be held at Spencerville Seventh-day Adventist Church on Sunday, October 22, at 10:30 a.m., with a graveside and repast to follow.