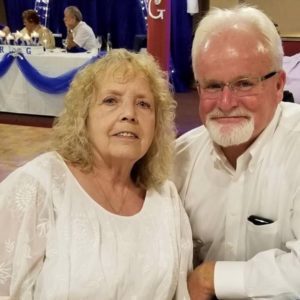 We regret to share the passing of Clayton Flowers, known to many in our community as Chip, on Tuesday, December 14. He was 62 years old. Chip had a big personality, a ready smile, a firm handshake, and was always quick to offer help. He was well-known by those in construction-related trades in this area. Chip's extensive skills in construction and heavy equipment operation were an asset to many in our community, including Spencerville Church. Please keep Lana, Kim, and the rest of Chip's family and friends in prayer, as they mourn his loss.
**Updated, Friday, December 24, 2021
Lana Burns-Flowers and the Flowers Family wish to thank you for your tremendous love and support through this challenging time. 
The memorial service for Clayton Chip Flowers will be held on Sunday, January 23, 2022, at the Hyattsville Seventh-day Adventist Church (get directions).
Visitation will take place from 10:00 a.m. to 11:00 a.m and the memorial service from 11:00 a.m. to 12:30 p.m. The service will also be shared virtually (link TBA).
Offers of sympathy may be sent to:
Lana Flowers
22410 Georgia Avenu
Brookeville, MD 20833
or:
The Flowers Family
101 Carlisle Drive
Silver Spring, MD 20904 
In lieu of flowers, please consider a donation in Chip's honor to the Wounded Warrior Project or Wreaths Across America.