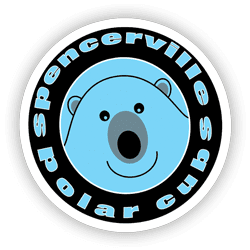 Welcome!
We're so glad you're here! It's our hope that this page will provide the information and encouragement to get you and your family involved in the Spencerville Adventurers program. This ministry, above all else, is focused on bringing children and their families closer to Jesus. We are dedicated to teaching our children about God while having fun and learning about the world around us.
About our program…
Our Adventurer program aims to strengthen the parent/child relationship and to further the child's development in spiritual, physical, mental, and social areas. It was created to give children an opportunity to belong to an organized peer group. As Adventurers, children are invited to participate in various activities which will improve their social skills. The Adventurer Club involves children in grades 1-4 and their parents.
The curriculum is based on the North American Division Adventurer program, which serves a diverse, intercultural community of children in grades 1-4. It's a holistic ministry, serving not only the children but their parents and caregivers as well! The Adventurer program offers instructional curriculum, family enrichment, supplementary resources, and volunteer training.
What you can expect…
Meetings
We meet once a month on Saturdays, from 2:00 PM to 4:30 PM at Spencerville Church, located in Silver Spring, Maryland. Our regular program for meetings is as follows:
Devotional
Class Session 1
Break
Class Session 2
Planned Activity
Uniform
We have a Class A and Class B uniform. Class A uniform is used in special events, and the Class B Uniform is for regular meetings, camps, and club outings.
Activities
We plan and host many activities throughout the season to enhance our children's experiences with the world around them. We are also intentional about creating opportunities to serve within our community. For a selection of activities available, see our calendar of activities.
Potluck Meals
We hold a monthly potluck lunch immediately before our regular meeting. Lunch is from 12:30 PM to 1:45 PM. Registered families will receive an email when we get close to the meeting date with details on what to bring and how to help.
How to Register…
Attend our Registration and Parent Meeting on September 11, 2019, from 6:30 to 8:00 pm.
Register using our convenient online registration form.
Order your child's Adventurer uniform. You have the option to rent or purchase the Class A (dress) uniform. Order Uniforms and pay at uniform pick up.
Attend the first meeting of the season on September 21, 2019, from 2:00 to 5:00 PM.
Quick Links…
Questions?
For questions or more information, contact club directors, Karen Miranda, and Jessica Moon—or call the church at (301) 384-2920.