With sadness, we announce that Donald J. Russell, a longtime member of the Spencerville family, passed away on Wednesday evening, April 27, 2022. He was 90 years of age. His family and friends are comforted by his long friendship with Jesus, which assures us of peace and hope in view of the coming resurrection.
A memorial service for Don will take place at the Spencerville Seventh-day Adventist Church on Saturday, July 16, at 3:00 p.m.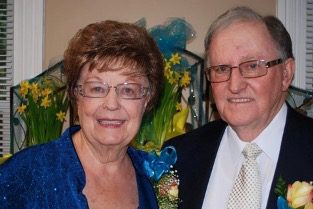 Don was born in Stanstead, Quebec, Canada, and grew up in Oshawa, Ontario. He was one of three children born to Robert and Vera Russell, who raised him in the knowledge of the Advent hope. Although he was thankful to be a resident of the United States since the early 1950s, he proudly maintained his Canadian citizenship until the end of his life.
In 1954, Don graduated from Columbia Union College (now known as Washington Adventist University) with a degree in business. While working as an accountant for the General Conference of Seventh-day Adventists, he met Elsie M. Reeder, who was serving as a secretary in the Temperance Department of the General Conference. In 1955 they were married and began a partnership that lasted for nearly 59 years until her death in 2014. The newlyweds were transferred to New York, New York, where Don served as the Assistant Manager of the General Conference Mission Board. In this role, he handled the logistics and travel arrangements for Adventist missionaries who departed on ships for assignments all over the globe.
In his 43-year career with the Seventh-day Adventist Church, he served as Treasurer for several organizations, including the Greater New York Conference, the Southern New England Conference, and the Columbia Union Conference. Don retired in 1996 from the Columbia Union after 19 years of service, including membership on boards for Adventist Health Care and Washington Adventist University. Don was known and respected for his financial stewardship and his fairness in managing the resources of God's church. Upon his retirement, he was given a plaque that said:
Don loved to travel, play golf, and watch sports of all kinds. But his greatest loves were for his beloved wife Elsie, who pre-deceased him in 2014, the lovely Arlene, his wife since 2015, his children and their spouses, his grandchildren, his church, and his Lord and Savior Jesus Christ.
Donald J. Russell is survived by Arlene L. Russell, his wife of seven years, his children Richard D. Russell, Kathy J. Russell Comeau, Jerry S. Russell, Donald J. Russell, Jr., and ten grandchildren.
A memorial service for Don will take place at the Spencerville Seventh-day Adventist Church on Saturday, July 16, at 3:00 p.m.
In lieu of flowers and to honor his wishes that the gospel is spread far and wide, memorial gifts may be made in Don's memory to the Hope Channel at hopetv.org.